ENGINE AND TRANSMISSION HARNESSES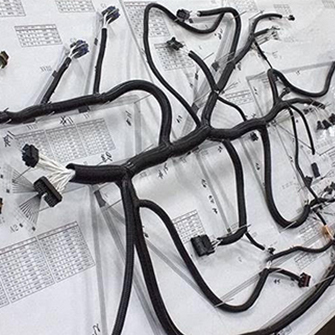 We provide what you need to relay electricity to any engine control module (ECM) and transmission control module (TCM) using custom wiring harnesses, panels, and overmolded cable harnesses.
WILDCAT Cable Solutions manufactures engine and transmission harnesses for a variety of industries, including oil and gas, mining, geophysical, defense, and more. These harnesses include custom wiring panels, custom wiring harnesses, and overmolded cable harnesses.
Custom Cable Assemblies vs. Custom Wiring Harnesses
While custom cable assemblies come in various lengths with one connector on each end, custom wiring harnesses possess multiple connectors that can integrate with custom wiring control panels.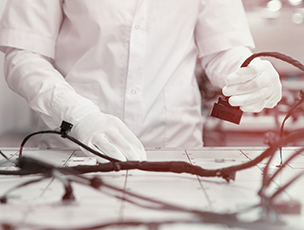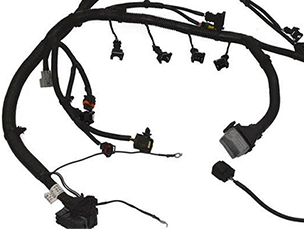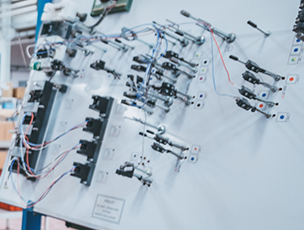 PERSONALIZED
We can design your custom wiring harnesses with a variety of cables and materials to fit your needs.

NO LIMIT REQUIRED
We can manufacture as little as one custom wiring harness in a production run to get you started.


FAST INSTALL
Custom wiring harnesses require only one installation, saving time and reducing the possibility of errors.

EASY TO USE
Custom wiring harnesses can be plugged right into your components with no cutting required.

SAFE AND DURABLE
Custom wiring harnesses are built with safety and durability in mind to sustain the worst weather conditions and reduce electrical shortages.

BETTER FUEL EFFICIENCY
Custom wiring harnesses enhance the fuel efficiency of all types of vehicles.