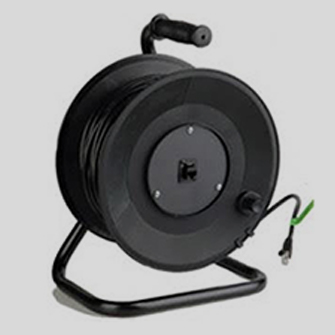 Our cable reels are engineered to allow you to power machinery and control cables of any size.
Many cranes and other moving parts rely on cable reels for power and communication. WILDCAT Cable Solutions recommends the right cable reels for your unique machinery and customizes them so you can control large amounts of cable hassle-free.
Our cable reels work in difficult terrains and are well suited for heavy-duty operations. Our spools can be manufactured individually or included with custom cable assemblies.

AVAILABLE IMMEDIATELY
Many of our cable reels are in stock and ready to go.

MULTIPLE SIZES
We offer many cable reels for custom cable assemblies.

CUSTOM DESIGNED
We create cable reels to fit your industry's needs.

PORTABLE
Take your cable reels to any job site.

DURABLE
Our cable reels will outperform your expectations despite weather conditions.

SUITABLE FOR HEAVY MACHINERY
Our cable reels offer robust features such as clamps, mounting brackets, locking pins, and more.